What to Eat to Lose Weight – Part 1
What exactly do you eat  to lose weight?  Seeing that one must eat to survive. Most times you don't even feel like eating especially when  people use different adjectives to describe you. The polite ones will say you are big, plump, heavyset even robust. The not so polite ones will even call you large, hefty, over sized and FAT. In Nigeria, "orobo" or  a "thick-madam" with "Christian-mother" hands. It does hurt ……  But what do we do? Put on a smile and try to be cheerful. As though the name calling is not bad enough, you sometimes have to battle some health challenges where your doctor says ,the real problem is obesity. Oh, let's not talk about shopping for clothes, that is just a nightmare. You see a top you love  ask for your size and you are told " sorry that comes in sizes up to 12″. I can totally identify with all these scenarios which is why we have to lose this weight. Therefore knowing what to eat to lose weight is the KEY to a successful weight loss program. 
HOOOOW?   you might ask.
Proper diet and exercises period. Weight loss is 70% what you eat and 30% exercise.
It's still the "garbage in, garbage out" tale.
WARNING: By following these simple steps, be ready to feel better, look younger and lose weight over time.
Eat to lose weight
Weight loss happens when food intake (a form of energy) is  less than energy output.
Our body uses energy to function. Basic body functions like the heart beating, breathing, standing, sitting and even sleeping require energy which is gotten from food. If we can remember, from our basic science class that there are six classes of food, namely:-
Protein

Carbohydrate

Fats and Oil

Vitamins

Minerals

Water
——————————————————————————————————————————————————————————————————
" Dieting isn't complicated: if you eat 2,000 calories, you have to burn it off; simple as that."
James Purefoy
——————————————————————————————————————————————————————————————————

STEP #1
Know your target weight: Use the BMI calculator which is  based on your height and just how slim you want to get. Find out more on how to use the BMI calculator on this post – 10 Requirements for a weight loss journey.
STEP #2
Determine how much calories you need to eat to achieve weight loss. I came across a formula sometime ago that makes this very easy.
Calories needed for weight loss = Target weight in pounds * 10
Let's say your target weight is 125 pounds (OR weight in KG multiplied by 2.2) multiplied by 10 = 1250 calories per day.
STEP #3
Plan your meals using this  tool :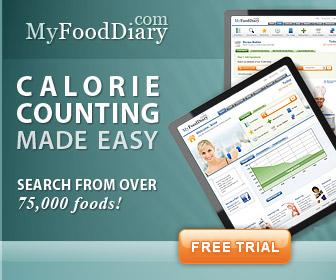 It's easy to see from MyFoodDairy (Affiliate Link)  or MyFitnessPal.com  that some foods can't make the cut. A tiny portion contains quite a lot of calories whereas the opposite is the case with some others. Play around with it and come up with a meal plan that suits your daily caloric requirements for weight loss (See step #2 above).
Read the  Part 2 and Part 3 here.
Do you have questions?
Put them in the comments and I'll be more than willing to answer them.
Join our group of almost 2000 highly motivated women as we have fun while losing weight.
See you there,
Cheers,
Ime.